Categories Mobile Apps
Top 5 PDF Scanner Apps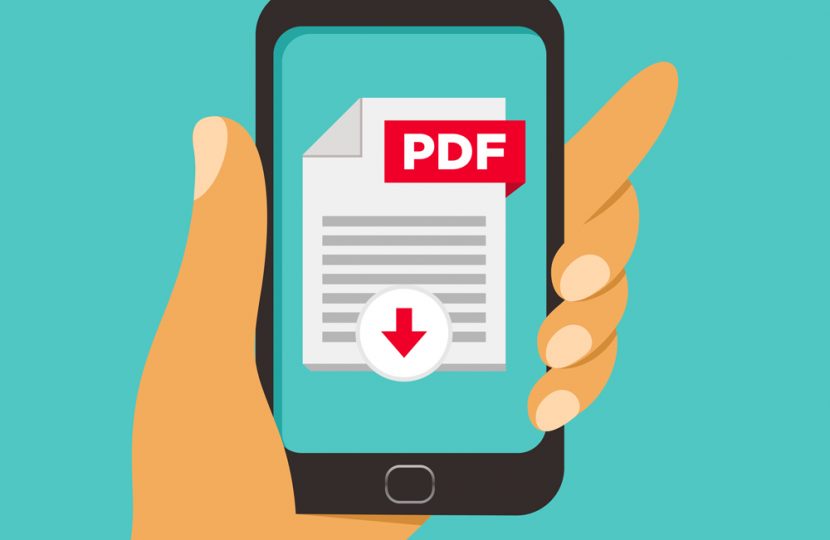 PDF scanning is the process of converting paper documents to digital images through scanners. In the recent era, organizations are scanning papers to save money, boost productivity, and simplify access to their data.
Every day in your office, you'll be met with incoming stacks of paper. Scanners are designed exclusively for document capture and digital transformation, that help free up your space & document technologies for other tasks. technology to use in workspaces.
A pdf scanner proves to be the best partner for any business to rely on daily paper usage, for saving money & eliminate paper usage. Further, to make the hunt easy for you we have reviewed top 5 pdf scanners in detail.
Cam scanner
Cam Scanner is a free Android application that enables users to scan, save, sync, and collaborate on content across several devices, including smartphones, tablets, and PCs. Cam Scanner is a mobile scanner that operates via the app's camera function.
The software is available for free on Android and iOS, but you can pay for a premium subscription to receive 10GB of storage. Additionally, you have the option of a single page or numerous pages.
It also offers monthly or yearly payments for the Premium Account, and the same is true for the business version. The app's home screen shows a collection of scanned items. You can search for a PDF by clicking on the magnifying glass at the top of the screen.
You can use Cam Scanner's features to efficiently manage your papers. This small but mighty free scanner app is a must-have for students and anyone involved in small business, whether they are accountants, realtors, managers, or counsels.
Pros:
Cam Scanner features an elegant and minimalist design.
It is extremely simple to use.
The image enhancement feature of the app results in crisp images.
It is jam-packed with a slew of useful features for personal and business users.
Cons:
The app contains advertisements.
Adobe Scan
Adobe Scan includes nearly all of the necessary features. The best feature of Adobe Scan is that it is completely free and without advertisements. Adobe Scan runs as a mobile app on your Android or iOS device and utilizes your camera to capture a copy of a document for conversion to a PDF file.
However, the most useful feature is undoubtedly the ability to employ OCR to detect text in images. Adobe Scan is a dedicated scanning application from Adobe. It is a free download that transforms your mobile device into a powerful scanner that automatically recognizes text and enables you to create, save, and organize digital versions of your paper documents.
It allows you to scan a variety of document types and save them as PDF files, the free version of Adobe Scan is worth checking out. Overall, despite its flaws, it is trustworthy and does not give the impression that your data is being sold to a third party via constant advertisements.
Pros:
It is simple to use and handy.
It has built-in plug-ins.
The app is completely free, and has no premium charges.
Cons:
It is a little slow.
Genius Scanner
It includes standard document editing features such as shadow removal, filtering, batch scanning, and the ability to create multi-page PDFs. OneDrive (and OneDrive for Business), OneNote (and SugarSync), and WebDAV are among the cloud storage services that accept scanned documents as input.
Genius Scan's most important features are detecting page frames and correcting perspective when you're taking a picture. You'll see two tabs at the top of the screen when you first launch the app: Scans and Documents.
The photos are located in the center of the screen. The free version allows you to scan two PDFs. Following a recent update, many users discovered that it no longer allows us to scan multiple pages into a single PDF document.
Pros:
The app is straightforward and has an attractive user interface.
Compatible with a variety of cloud services
It is not overburdened with editing functions.
Cons:
The free version includes advertisements.
SwiftScan
The Android scanner app integrates with a variety of cloud services. Additionally, there is an auto-upload option.
SwiftScan is available for free for iOS, Android, and Windows Phone, as well as a $7.99 "Pro" upgrade. Documents are saved in PDF or JPG, and cloud services like Dropbox Business and iCloud are integrated with the free version. It also scans QR codes.
You may effortlessly fax documents directly from your mobile device in any of the 50 countries that allow this feature. SwiftScan is a free Android and iOS app, with the option of in-app purchases, as many of the other apps in this genre. In addition, the software can scan documents and receipts, as well as QR codes and barcodes.
Pros:
It is a user-friendly app for beginners.
Provides assistance with a variety of documents
There are several platforms to choose from.
It has great document recognition capabilities
Cons:
In-app purchases make it costly.
Tiny Scanner
Tiny Scanner is a free document scanning application that allows you to quickly capture receipts, documents, or anything else you want to scan as an image or a PDF. The app allows you to organize your scanned files by saving them in folders and then sharing them with just a few taps. You can save papers, receipts, reports, and other data in PDF format by scanning them.
The Android scanner software integrates with all main cloud storage services and enables you to print your required data in a matter of minutes. It features automatic edge detection, which assists in preventing distortion by straightening up photos.
Tiny Scanner is a small scanner application that transforms your Android device into a portable document scanner, capable of scanning anything like pictures or PDFs. You can scan documents, images, receipts, reports, and just about anything with this pdf document scanner program.
Following a document scan, the app intelligently detects the page's edges for cropping. Then, you can choose the desired page size. The following page sizes are available: letter, A4, legal, A3, and business card.
Pros:
It is optimized for speed.
Color, grayscale, or black-and-white scanning are all possible
The resulting scans are of excellent quality.
Cons:
You can't upload a file to cloud storage services.
Final Verdict
In this article, we have talked about 5 top pdf scanners, and out of all, I would like to recommend you the Adobe Scanner. I feel Adobe is one of the safest services available. Adobe gives a comprehensive overview of its security practices (PDF) if you require additional assurance, making it the best pdf scanner.